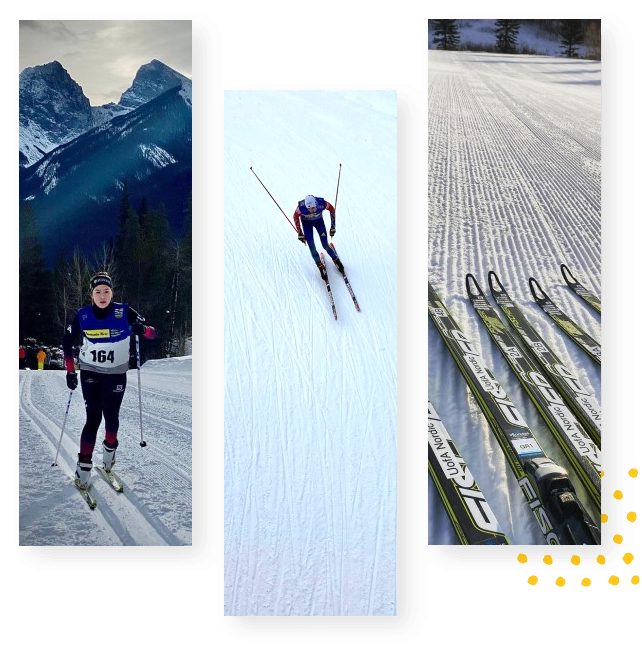 University of Alberta
Nordic Academy
Welcome to U of A Nordic! We are an Edmonton-based nordic ski club that offers ski lessons and coaching, as well as hosting and participating in events during the ski season.
Programs
Learn more about our offerings and availability.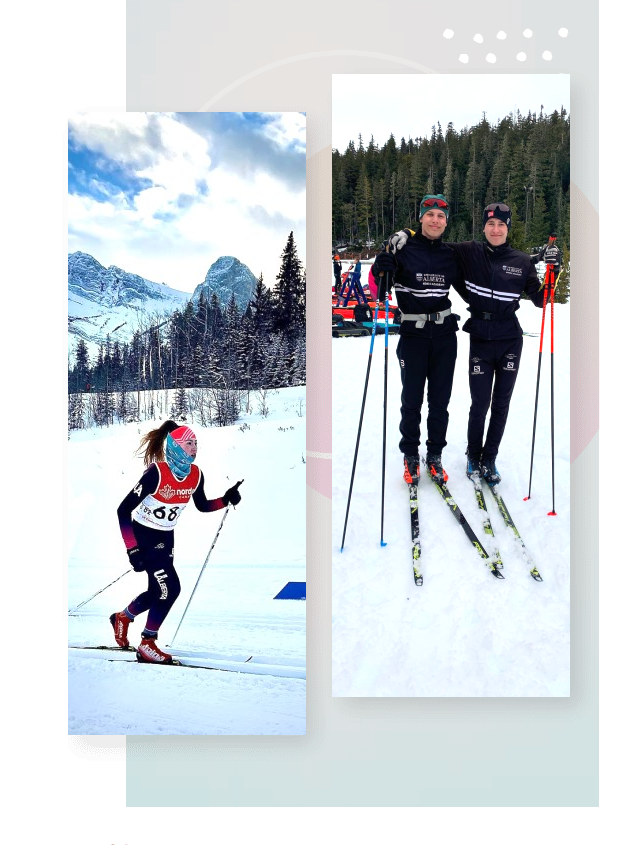 What We Offer
Welcoming All Skiers
U of A Nordic offers athlete training to cross country skiers and biathletes* across many ages, from youth athletes to university students to alumni and community members. U of A Nordic athletes often attend local loppets, Alberta Cup races, Westerns, NorAms and Canadian Ski Nationals, as well as biathlon races such as the Calforex series. Race support is offered for cross-country ski races, for those that choose to race.
*Biathletes receive ski training only. U of A Nordic does not provide biathlon training or biathlon race support.
Fun Community
Strength-Building
Refine Technique
Explore Ski Trails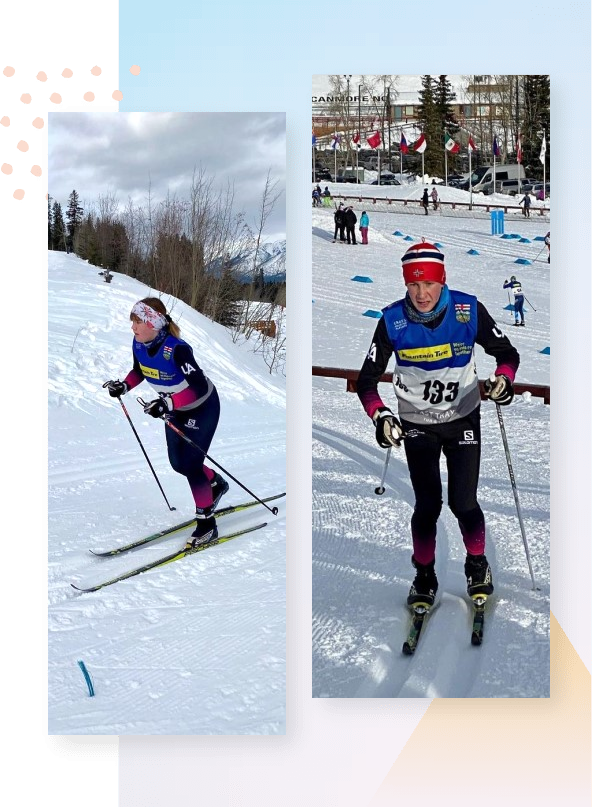 Hit Refresh
Hit the Trails
With University of Alberta Nordic, you have the opportunity to ski to compete or to ski recreationally. Represent your university or college at races from local loppets to national competitions, or just explore Alberta's beautiful outdoors with friends.
There are so many reasons to come ski with us!